Completed Projects
The Rio Vista Foundation would like to Thank You very much for your generous donation to our Holiday Auction. With your generosity, our Foundation  will help our community in so many ways. We could not have made our goals without your support. Your donation provides you with a potential tax deduction.The Rio Vista Foundation is a 501(c)(3) organization. For your records, our EIN# is 237169255.
Again, Everyone at the Rio Vista Foundation Thanks you for your donation. It is truly appreciated.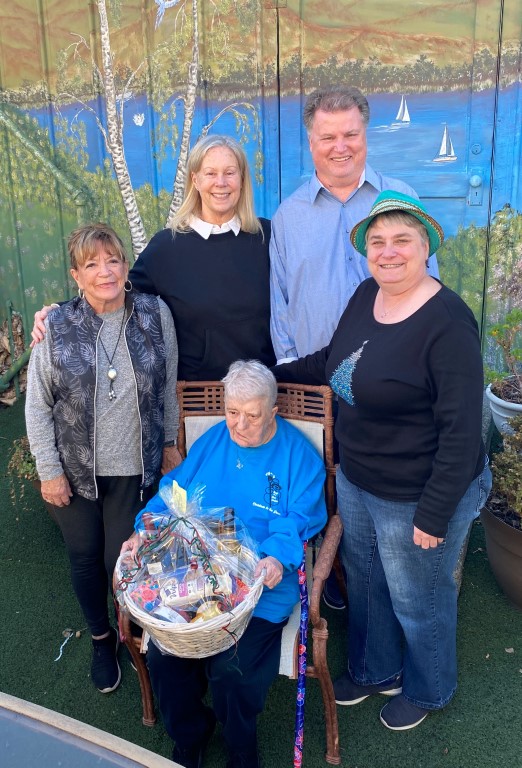 Thank you to…
Nunes family
Shewmaker family
Emma-Jean family
Ben's friends the vine
Jim & Sue McCracken
Tami Mitchell
Pets 4 All
Walt Stanish (Vice Mayor & City council member)
Taqueria Mexico restaurant
Mary K.C.
Joseph(Puggy) Freitas
Manhood family
RV Fire department station #55
Susan Prince
Amy Schmidt
Gracey
Have a wonderful New Year 2023
_______________________________<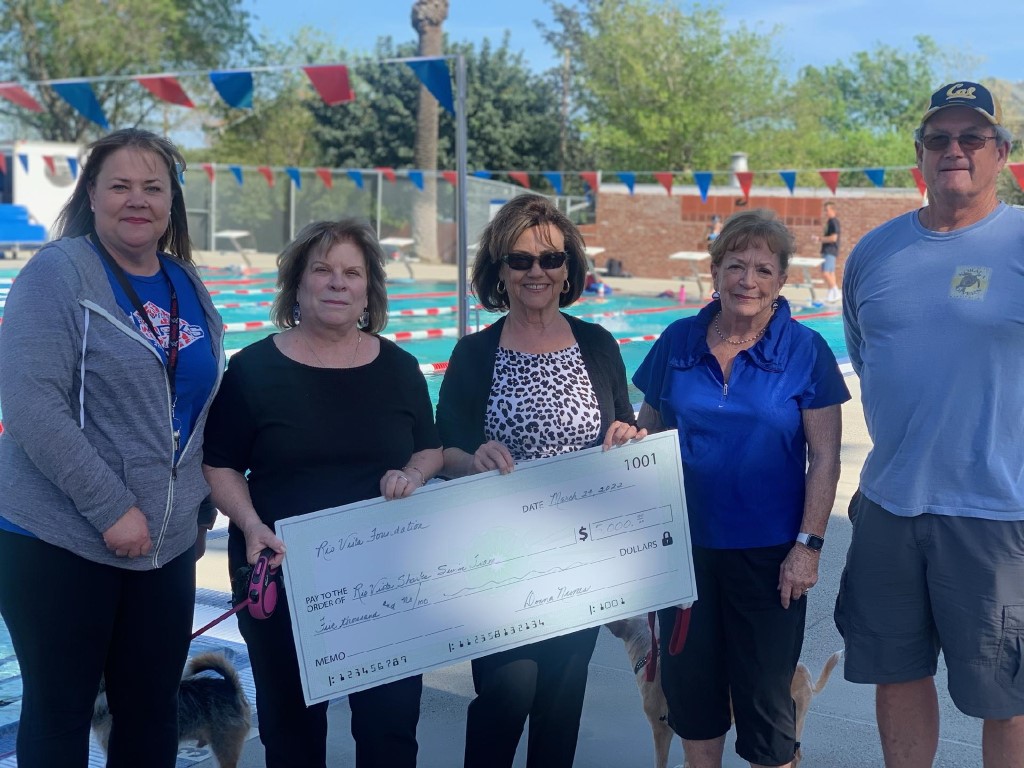 The board presenting a $5,000 donation to the Sharks Swim team, the donation was made possible by the generosity of Jack and Hask Krebs.
_______________________________<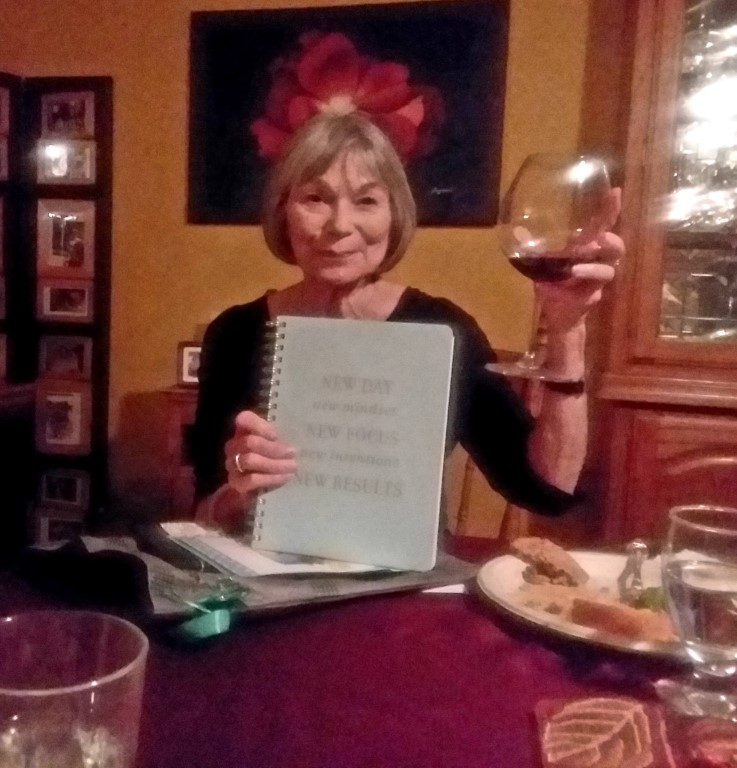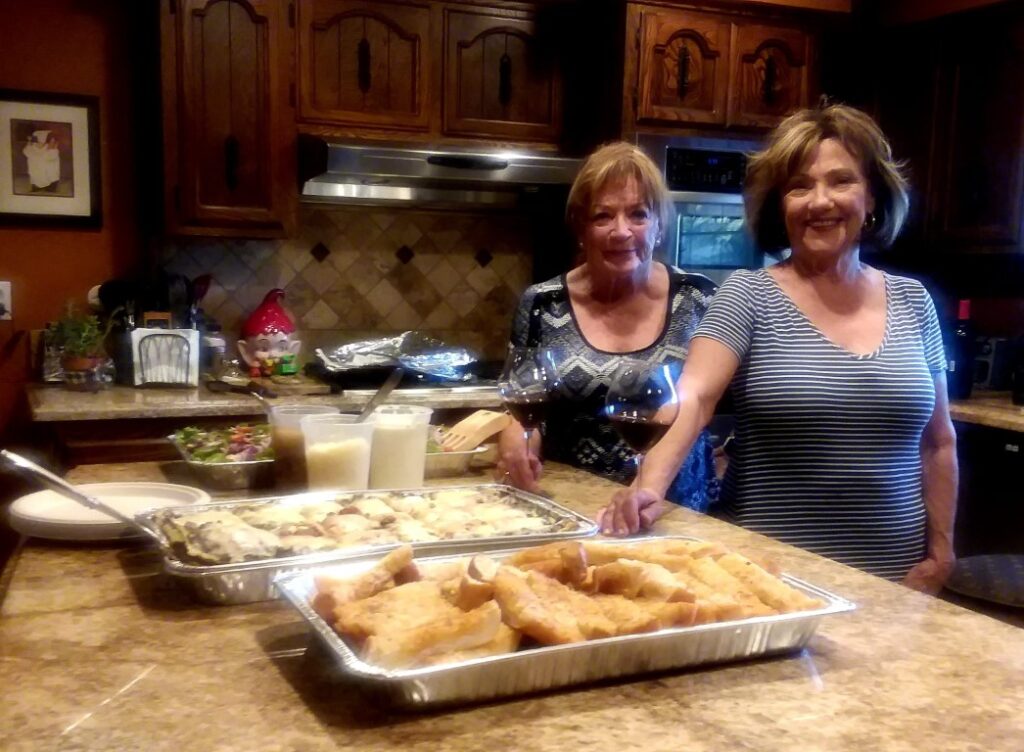 _______________________________<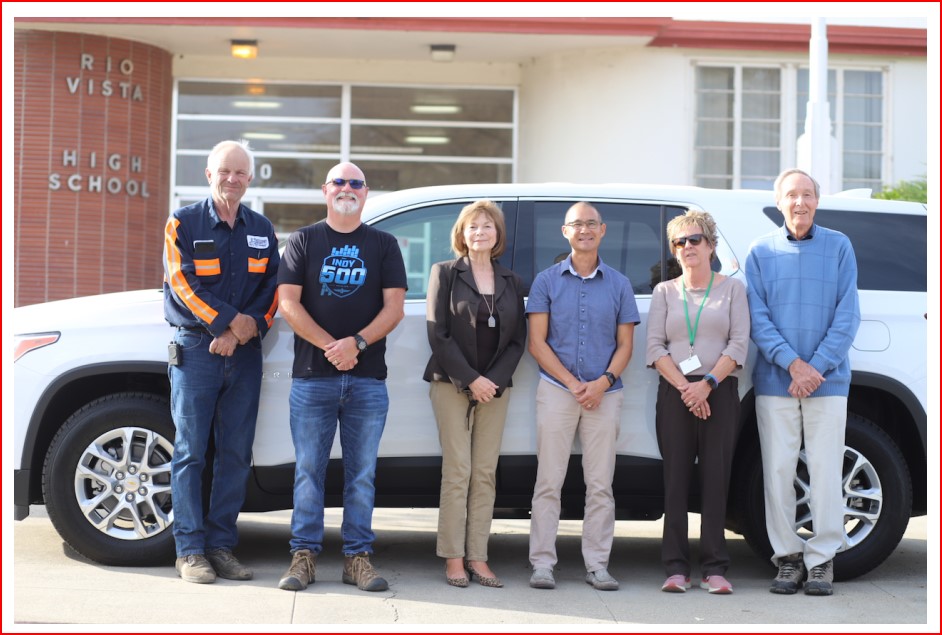 Four charitable Rio Vista organizations got together and raised funds to purchase a new 7-passenger van for Rio Vista High School students.
The van, which is equipped with a cargo carrying rack, will be driven by adults to transport students and their equipment to off-campus academic, athletic, and cultural events. A $10,000 grant from Rotary District 5160, along with contributions
from the high school's Boosters Club, the Rio Vista Foundation, Rio Vision, and the local Rotary were all utilized to purchase the van.
Using a full-size school bus and driver to transport small groups of students can be cost prohibitive, but using a small van makes such trip.
From left: Rio Vista Rotary President Lee Williams, Rio Vista High School Boosters Club President Jay Forbes, Rio Vista Foundation President Verla Chaddick, RioVision President Edwin Okamura, Rio Vista High School Principal Vicky Turk, and Rio Vista Rotarian Bob Bard pose in front of the school's new Chevy Traverse van.
_______________________________<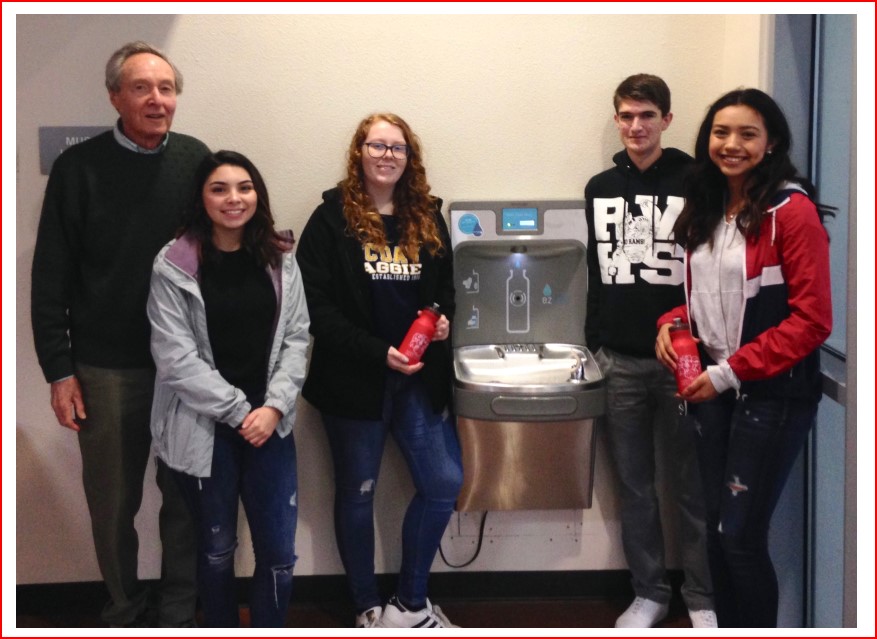 RVF Board Member Bob Bard poses with students from Mrs. Apple's Leadership Class Isabella Hernandez, Meagan Delancy, Aiden Mayhood, and Andrea Villasenor to show off a brand new hydration station located in the hallway of a classroom building. It is one of four such stations at the high school.
Members of Mrs. Apple's Leadership Class had sold tickets and helped with a fundraising dinner/auction held at the Point Restaurant. Between the dinner event and generous donations from local persons and businesses, the Rio Vista Foundation (RVF) raised $11,000–enough to buy and install the stations.
A hydration station cools, filters, and dispenses tap water from either a bottle filling spigot or a drinking fountain. The counter on the main hallway station indicated that it had already dispensed enough water to fill 47 bottles holding about ½ quart each, the first two days it was used.
_______________________________<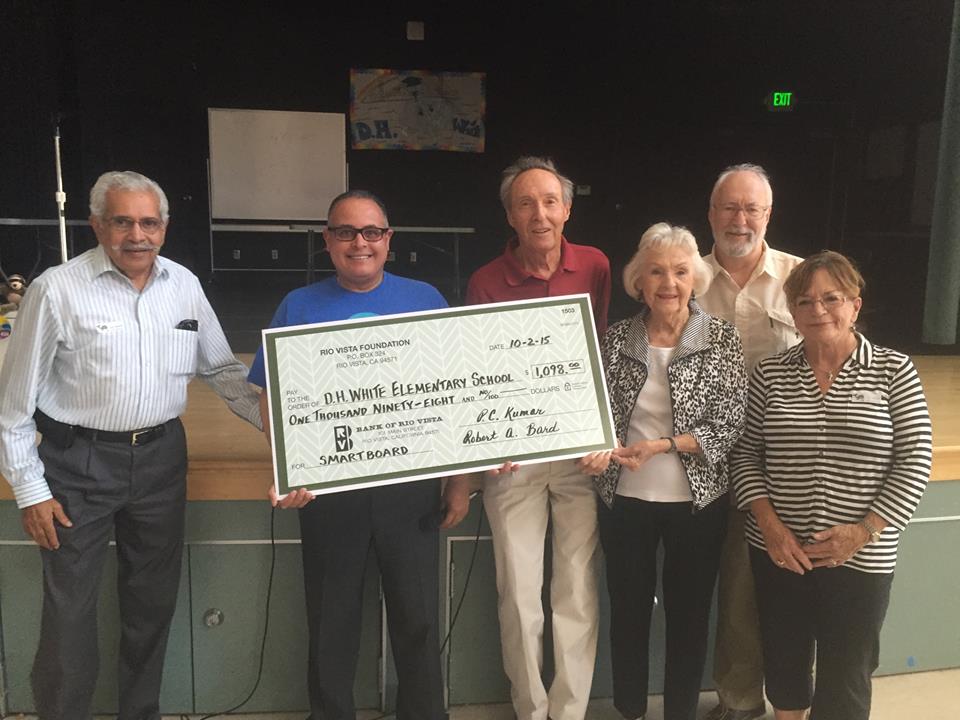 The students at White Elementary School have benefited by one of the Foundation's projects – a new Smart Board.
In September, 2015, the Rio Vista Foundation presented a check for $1,098.00 to Pierre Laleau, principal of the D. H. White Elementary School, to help purchase a new electronic Smart Board for the school. The funds were provided by the City of Rio Vista as part of a larger grant from Veolia.
From the left, Our President, P. C. Kumar, White School Principal Pierre Laleau, and Board Members Bob Bard, Judy Tussy, Dave Hampton, and Donna Nunes.
_______________________________<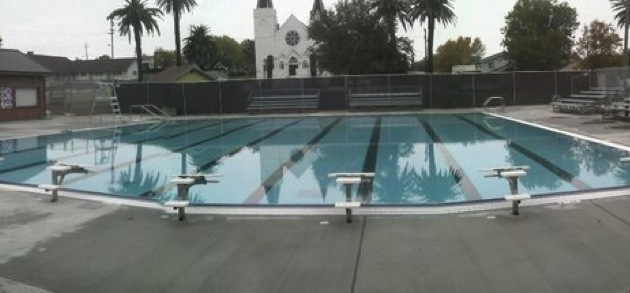 In 1999 the local 50-year-old community swimming pool had deteriorated to the point where repairs were no longer feasible, and replacement was necessary. For many years, the pool had served as a training ground for the Rio Vista Sharks, a swim team for local youths. It had also been a summer weekend recreation center. The Sharks now had to train in private pools, and there was no longer a place for kids to get together and have fun in the summer.
Hank Simonsen, a local resident whose grandson was a member of the Sharks, then donated $100,000 to the Foundation starting a million dollar fund to replace the old pool. Between the generosity of many local donors and the help and support of the Sharks, funds were raised, and the Foundation built a new pool.
Shown above is a photo of the swimming pool that the Foundation built and completed Jan. 31, 2011, after more than 10 years of fundraising $1M and construction.